www.theirishhouseneworleans.com

Grilled Ginger and Whiskey Shrimp over a potato, broccoli and cheddar cake with fresh tomato remoulade

Chef Matt Murphy, formerly of the Ritz-Carlton Hotel on Canal Street, has an interesting place on St. Charles Avenue that serves some really great variations on the theme of Irish "comfort food."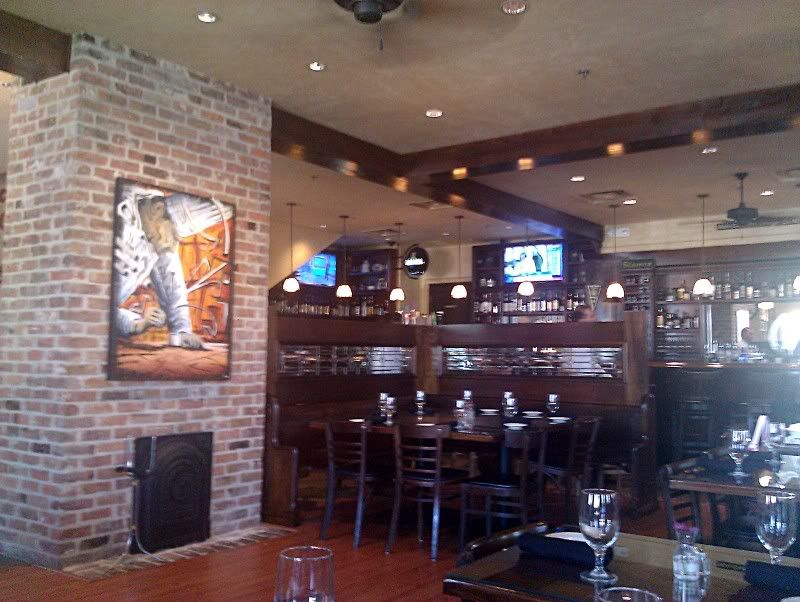 One of the misconceptions I've noticed on social media (that whomever handles The Irish House's Twitter account fails to address) is that the place is not just a beer-burger-watch-the-footie pub. Sure, you can do just that at The Irish House, but the menu separates the restaurant from the majority of "Irish pubs" one encounters across the world. Not only is the menu more up-scale than beer-and-a-burger, it's imaginative and makes solid use of local ingredients.
When I had a look at the lunch menu for The Irish House, it was clear that the starters were the real stars, so we focused on those. The Grilled Ginger and Whiskey Shrimp (above) was awesome. This is a small, tasty example of how Chef Matt's injecting New Orleans into Ireland. A potato-broccoli-cheddar cake sounds pretty irish. Top it with creatively-seasoned fresh shrimp and a remoulade sacuce, and you're not in midtown Manhattan any more, Toto.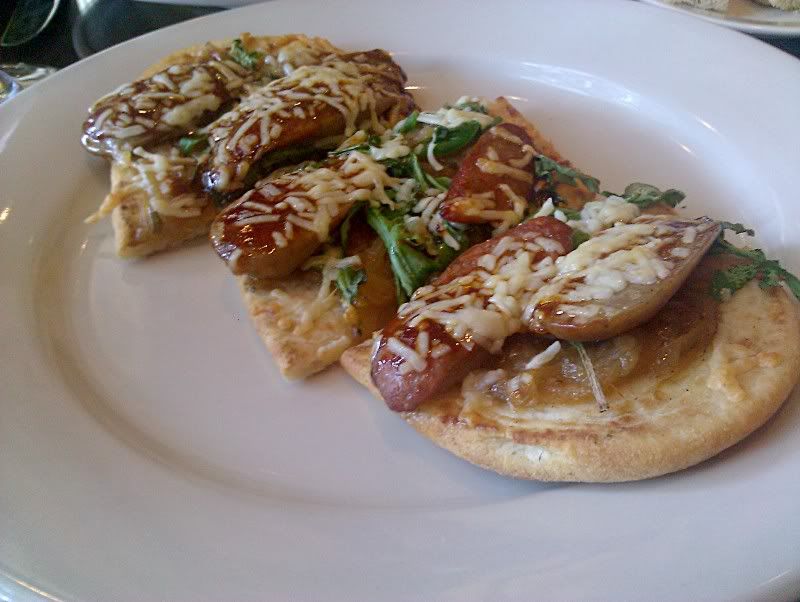 Duck Sausage & Asiago Flatbread
Every "Irish pub" from Vienna to Stockholm to Raleigh to Atlanta has bangers-and-mash, or some other variation on Irish sausage, and most of them have a bar pizza of one kind or another as well. Irish sausage? OK for breakfast, but New Orleanians (as well as most of South Louisiana) have other offerings. Chef Matt knows this, offering a boudin starter as well as this wonderful duck sausage flatbread.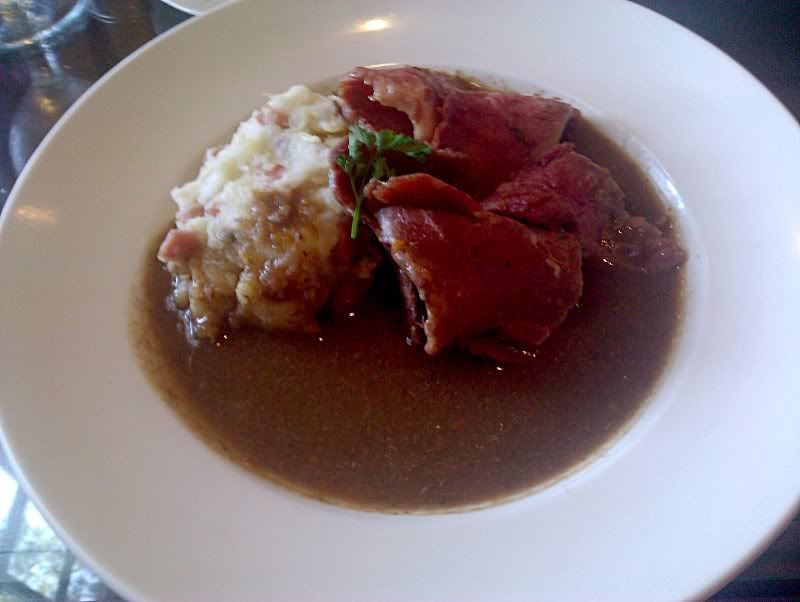 Shaved corned beef with "bubble and squeak"
After devouring those two starters, my lunch date and I decided on The Irish House's Monday lunch special, shaved corned beef with bubble and squeak. It was tasty! Both of us ate only about half each of our corned beef, so I took the rest home. It made a lovely sandwich on an onion bun from Zuppardo's the next day.
I chased this wonderful meal with a NOLA Blonde Ale. Combine wonderful conversation with all this, and it was a lovely meal.